SHANNON & TED SKOKOS PAVILION:
Strauss Square at the AT&T Performing Arts Center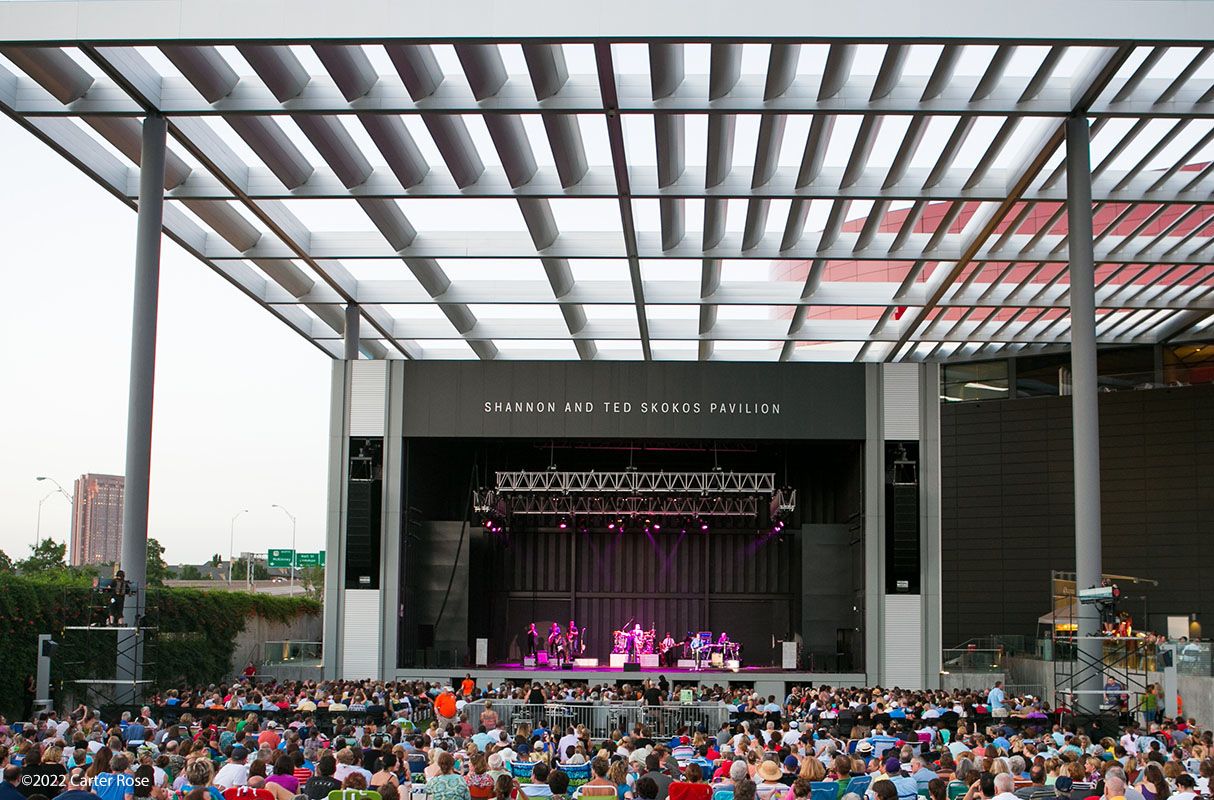 The Shannon & Ted Skokos Pavilion is the primary feature of the Annette Strauss Square, coined "The People's Place" and named Dallas' best outdoor venue by the Dallas Observer. The venue, designed by acclaimed Foster + Partners, provides a relaxed venue for everything from concerts, festivals, films, stand-up comedy, and more. The Skokos Pavilion's exterior is clad in diamond-shaped panels arranged in a random mixture of silver anodized aluminum and brushed zinc finishes. This mixture of finishes heightens the play of light reflecting on the building. The front of the stage house incorporates roller shutter doors.
They retract to allow large speaker arrays to project during performances, then return to their protected enclosure when not in use. Concrete walls border the lawn to ensure patrons are not distracted by nearby traffic, and to provide a barrier for ticketed events. The space is open to the public when not being utilized for events. The Square can accommodate more than 2,000 visitors, is named in honor of the late Dallas mayor Annette Strauss, and is located at 2403 Flora Street, Dallas, Texas 75201. The Skokoses are honored to support a venue open to the public that brings the diverse spirit of the community to life and makes art accessible to all.