SHANNON & TED SKOKOS PERFORMING ARTS CENTER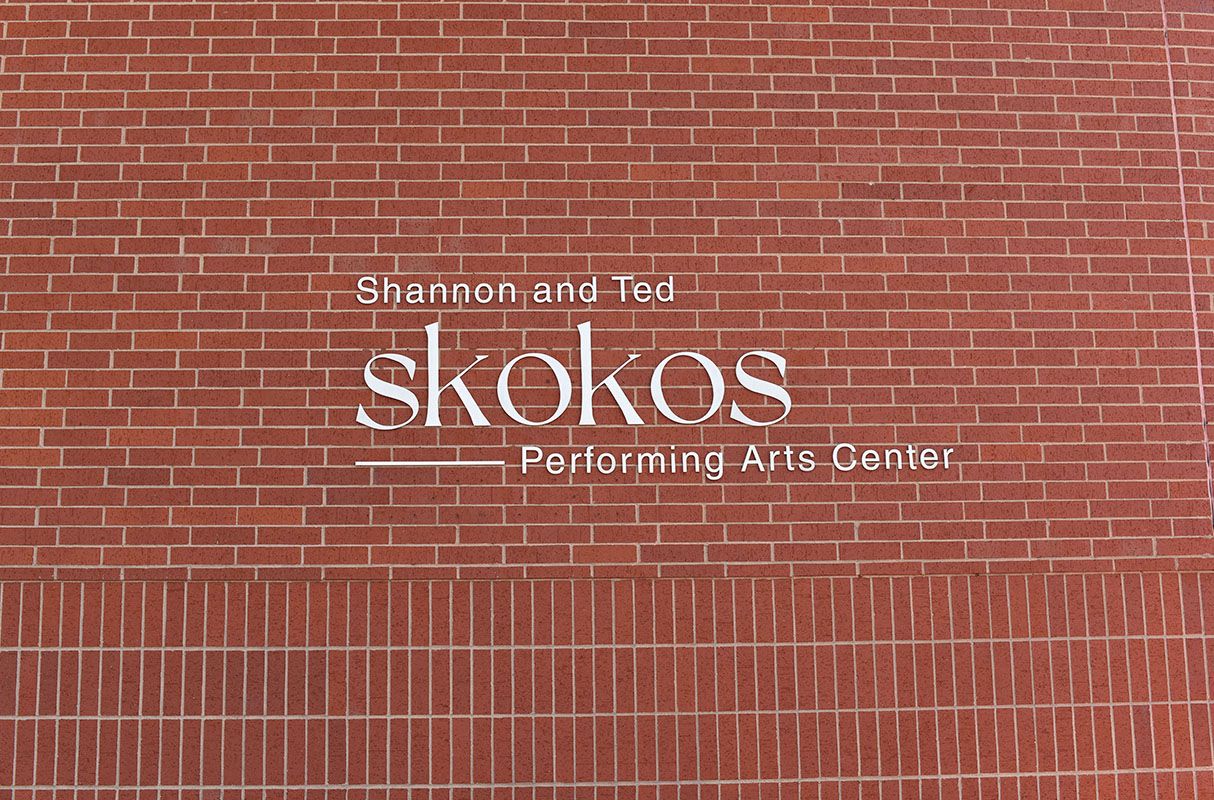 The Shannon & Ted Skokos Performing Arts Center is a facility shared by the Alma Education & Arts Foundation and the Alma School District. The facility is a state-of-the-art full stage theater with more than 1500 seats, black box theater space with fluid seating capabilities, visual art gallery, greenroom and kitchen, dressing room, laundry room, build shop, costume shop, box office, and staff offices. It is located at 103 E. Main Street, Alma, Arkansas 72921. Each year, the Skokos Performing Arts Center presents a touring professional season of theater, dance, headline singers, and everything in between. In addition, the Center offers productions from local and regional theater groups, dance troupes, orchestras and bands, and choirs.
The Skokos Performing Arts Center is visionary in its quest to offer free educational art programming to students in grades K-12, and the Alma School District prides itself in having more than 600 students currently engaged in its performing arts curriculum. The Skokoses are honored to support an organization that inspires students and the community alike to engage in critical thinking through theater, to appreciate the magical power of music, to expand perspectives through dance, and to unite through the shared experiences of laughter, tears, and exhilaration.