SHANNON & TED SKOKOS STAGE:
Winspear Opera House at the AT&T Performing Arts Center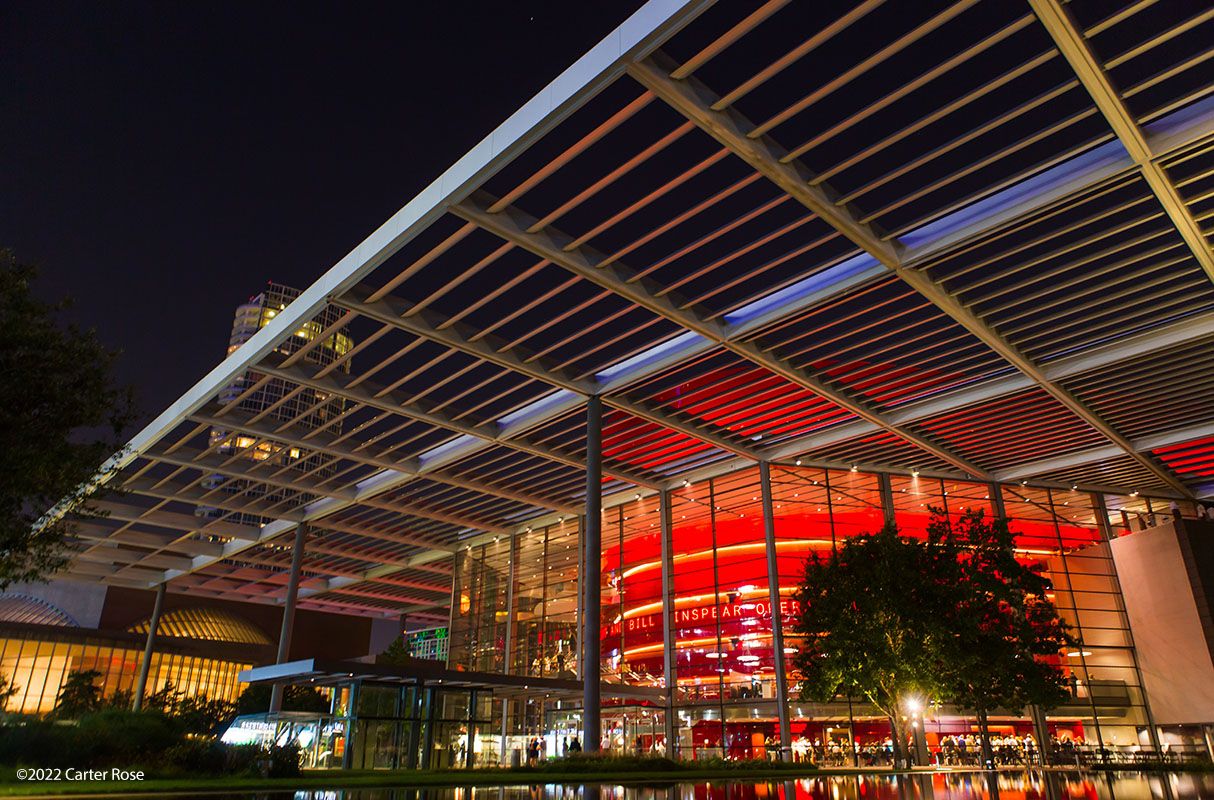 The Shannon & Ted Skokos Stage at the Winspear Opera House brings to life world-class Broadway, opera, dance, and concert performances that captivate audiences. Widely recognized as America's finest opera house, the building is a 21st century reinterpretation of the traditional "horseshoe" shaped opera house, and was designed by Foster + Partners under Pritzker prize-winning architect Norman Foster and Deputy Chairman Spencer de Grey. The exterior's vibrant red glass panels have become a downtown Dallas landmark image identifiable even by passengers of overhead commercial flights. An 84-foot-wide section of the glass façade is retractable to a height of 23 feet, literally opening up the Grand Lobby, Café and Box Circle to the outside Performance Park.
The Grand Portico, radiating from the opera house on all sides, provides shade over 3 acres of the Performance Park. The solar canopy's louvers are arranged at fixed angles following the path of the sun. The Skokos Stage features an enviable three-square stage with generous side and rear stage areas, a spacious fly-tower, and the finest acoustics found in any opera house worldwide. The opera house can accommodate 2,200 visitors and was made possible by a generous gift from Margot and Bill Winspear, for whom the building is named. It is located at 2403 Flora Street, Dallas, Texas 75201. The Skokoses are honored to support a venue whose majestic beauty and unmatched acoustic refinement has put Dallas on the worldwide map as the best-of-the-best.